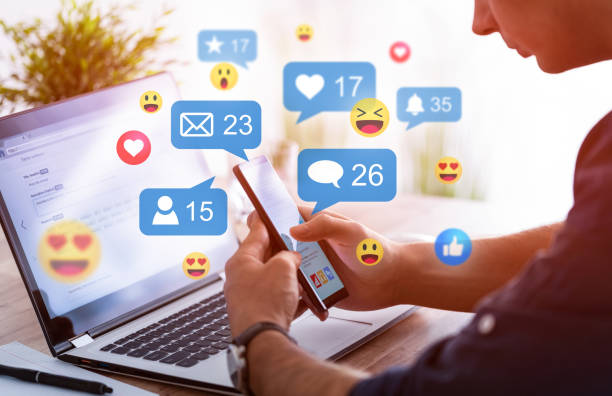 Social media is a powerful tool for showcasing personalities and promoting businesses. However, with the shift to online learning due to COVID-19, schools and colleges are facing challenges in finding appealing visuals and fostering a sense of community among remote students. 
They also need Effective Strategies To Market Their Online Courses on social media platforms, especially if they are new to the online market. 
Here are some simplified steps to navigate this process:
Define The Unique Selling Points Of Your Online Courses: Understand the impact of COVID-19 on your institution and adapt your messaging accordingly. Consider how your online courses differ from traditional classroom courses and focus your social media marketing efforts on highlighting these differences.
Choose The Right Social Media Platforms: Determine which social media platforms are best suited for promoting online courses. Keep in mind that the platforms you use for classroom-based courses may not be as effective for online learning. Evaluate where your target audience spends their time and engage with them on those platforms.
Optimize Your Social Media Profiles:

Inform your existing audience about the availability of online courses. Update the 'About' section on your Facebook page and include information about your online offerings in the Company Overview, Products, and Milestones sections.

Use Facebook Live To Showcase Your Courses: Take advantage of live streaming on platforms like Facebook. Host live Q&A sessions, tutorials for your learning management system (LMS), or even offer free introductory lessons to generate interest and engagement.
Share Course Resources: Besides videos, repurpose elements of your online classes such as quizzes, reading materials, and other study resources as shareable content on social media. Consider offering free trials of your courses to prospective students, especially if you are new to online teaching.
Create Interactive Stories Related To Online Learning: Use the interactive features of platforms like Instagram Stories to engage with your audience. Create quizzes, polls, and helpful tips for remote studying to showcase the benefits of online learning and build a sense of community.
By following these simplified steps, Schools And Colleges Can Effectively Promote Their Online Courses On Social Media Platforms, even if they are new to the online market.