Selling online courses as a means of earning passive income is a viable business model, but success requires hard work and planning. Creating a successful online course requires a number of steps, including selecting an appropriate topic and audience, creating engaging and informative content, and implementing a strategic marketing plan. Sales of courses and income can be increased with the help of email marketing, social media promotion, and efficient landing pages. Profits can also be increased by upselling, cross-selling, and providing special discounts or bundles. A website's traffic and credibility can both benefit from affiliate partnerships. Using these methods, anyone can set up a passive income stream from selling online courses.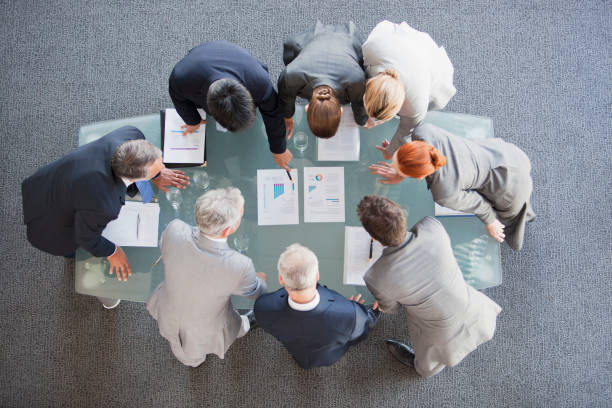 Choosing the Right Course Topic and Niche
If you want to make money on autopilot from a course selling website, picking the right course topic and niche is crucial. There is statistical evidence to suggest that speciality courses fare better than general ones. In fact, specific courses can have conversion rates that are four times as high as those of general ones. Therefore, to improve your odds of success, it is essential to zero in on a specific area or niche that is in high demand but has relatively little competition. Think about what you're passionate about, what you're good at, and what the market needs, and use that information to narrow in on a specific niche for your course.
Creating High-Quality Course Content
The key to making money off of course sales on a course selling website is producing high-quality course content. In fact, a Brandon Hall Group study found that businesses that adopted e-learning strategies saw a 50% increase in productivity. Your course material, then, should be well-researched, interesting, and tailored to the specific needs of your students. You can boost the likelihood of your courses selling and bringing in passive income by taking these steps.
Developing a Marketing Plan for Your Course
If you want to make money by selling courses online, you need a strategy for getting the word out about your offering to people who might be interested in buying it. A marketing plan is the term for such an approach.
Who you're trying to reach, what you want them to know about your course, and how you'll get the word out about it all need to be part of your marketing strategy. A well-thought-out marketing strategy will help you reach the people who are most likely to be interested in your course and get the word out about all the great things it can do for them.
Utilizing Email Marketing to Drive Sales
Promoting a website that sells courses through email is an effective way to increase traffic and revenue. Those who have provided their email addresses on the website will receive promotional emails. Customers are more likely to make a purchase if they are kept up-to-date about new offerings on the website, such as classes or specials. Increased sales and additional, passive income for the website can result from well-executed email marketing campaigns.
Using Social Media to Promote Your Courses
Using social media to market your online course is one approach to making money from your work. Facebook, Twitter, and Instagram are just a few of the many social media sites that can expand your course's audience and ultimately increase sales.
If you want to attract new students through social media, you need to share content that is both engaging and informative. You can do this by promoting your courses in various online mediums, such as through blog posts, videos, and infographics.
In addition to posting content, you should interact with your social media followers by responding to their comments and direct messages. As a result, you may see an increase in course enrollment and sales.
Creating Effective Landing Pages to Boost Conversions
Creating efficient landing pages is a crucial step in the process of selling courses via an online marketplace. Website visitors "land" on a landing page after clicking on an ad or link. Its primary goal is to persuade site visitors to make a purchase, like enrolling in a course.
Conciseness, clarity, and aesthetic appeal are the hallmarks of a successful landing page. The headline needs to capture the reader's attention and convey the nature of the course. The page's main content should elaborate on the value of the programme and its distinguishing features.
You should also have a prominent button that prompts site visitors to take some sort of action. The call to action button should be front and centre on the page, with text like "Buy Now" or "Enrol Today."
Social proof, in the form of customer reviews and testimonials, can also be included to increase trust and credibility among site visitors. This has the potential to boost conversion rates and business.
Implementing Upselling and Cross-Selling Techniques
Using upselling and cross-selling strategies can help a website that sells courses earn more money from their customers. Cross-selling refers to recommending related courses to a customer who has already expressed interest in one, while upselling refers to suggesting a more expensive or premium version of a course.
For those who are already interested in cooking but would like to learn more advanced techniques, you could promote a premium version of the same course or a collection of cooking courses that focus on various cuisines. This has the potential to raise the average order value of your customers, which in turn boosts your profits.
Strategies like offering discounts for purchasing bundles of courses, displaying related courses on the course page, and sending personalised emails to clients recommending supplementary courses are all viable options for implementing these methods. These strategies can help you earn passive income by increasing course sales and the number of people who enrol in your courses.
Offering Bundle Deals and Discounts
Offering discounts or bundles is a great way to boost sales on a website that sells courses. Students can save money by purchasing multiple courses at once rather than buying them separately. It could also mean providing a temporary price cut on a specific class. If customers perceive that they are getting a good deal on your website, they may be more inclined to make a purchase. This has the potential to bring in passive income, or money that comes in without any effort on your part.
Partnering with Affiliates to Boost Sales
Affiliate marketing is a great way to boost sales on your online course website. Affiliates are individuals or organisations that advertise your courses to their audience in exchange for a cut of the profits made from direct traffic they send your way. Working with affiliates allows you to tap into their preexisting audience and reap the benefits of their credibility and trustworthiness among their devotees. 
To get people interested in promoting your courses, you can launch an affiliate programme with generous commission structures. To help them promote your courses, you can give them promotional materials and assistance. In sum, if your course-selling website is using affiliates, you may be missing out on a low-cost way to increase sales and passive income.
Utilizing SEO Strategies to Increase Course Visibility.
You want your online course to rank highly in search engine results if you're selling it on a website. SEO (Search Engine Optimisation) is where it's at in this case. Search engine optimisation (SEO) refers to a group of methods used to improve a website's visibility in SERPs. Using search engine optimisation (SEO) methods, you can get your course seen by more people and thus sell more of them.
Optimising your website and course pages with pertinent keywords, producing high-quality content that includes those keywords, and constructing backlinks (links to your website from other sites) are all fundamental SEO strategies. You can improve your search engine rankings by making your website more user-friendly and faster-loading.
The more people who find your course because of these SEO strategies, the more sales you'll make and the more passive income you'll earn.